Enter your e-mail address!:
How to subscribe for Cape Kolka Newsletter?
Enter your e-mail address! » Subscribe » Go!
How to unsubscribe of Cape Kolka Newsletter?
Enter your e-mail address (the one you're receiving the newsletter to)! » Unsubscribe » Go!
News
Baltic Coastal Hiking - a hiking route along Latvia's and Estonia's coastline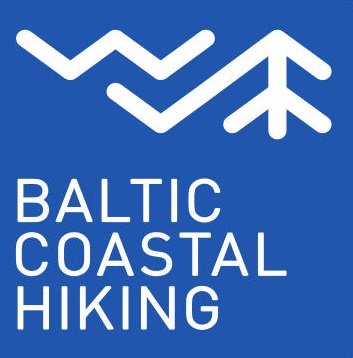 Professional rural tourism asociation "Lauku ceļotājs" has created a long distance hiking route alond Latvia's and Estonia's coastlines. It is a part of the European long distance path E9. Baltic Coastal Hiking route starts at the Latvian-Lithuanian border in Latvian village Nida and ends at the port of Tallinn in Estonia. The lenght of it is ~ 1200 km and it can be completed in around 60 days. This route includes also the Liv coast and cape Kolka which is an important stop in this distance.
Baltic coastal hiking route can be done part by part. The can be very variable - it includes sandy, stony, rocky beaches, forests, meadows, small villages and the capital cities of Latvia and Estonia. It will look totally different in springtime or in autumntime. Everyone can feel free to experience all or just a part of this route anytime!
The route can be recognized by blue-white marking trails. More about Baltic Coastal Hiking route here.