Natural wonders
Tornado at Cape Kolka
It was Friday, the 13th of July, 2012, when tornado came to visit Cape Kolka. Luckily it stayed on the sea in a safe distance. See more images in our gallery!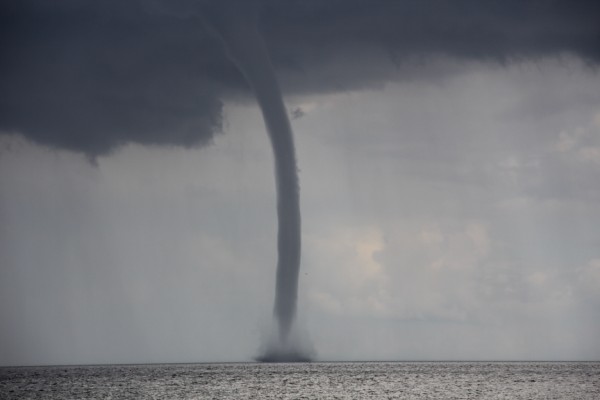 Photo: Uldis Krustiņš.
Heartwarming swan couple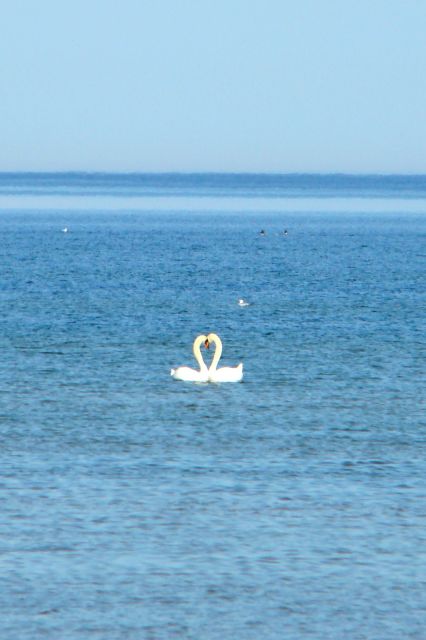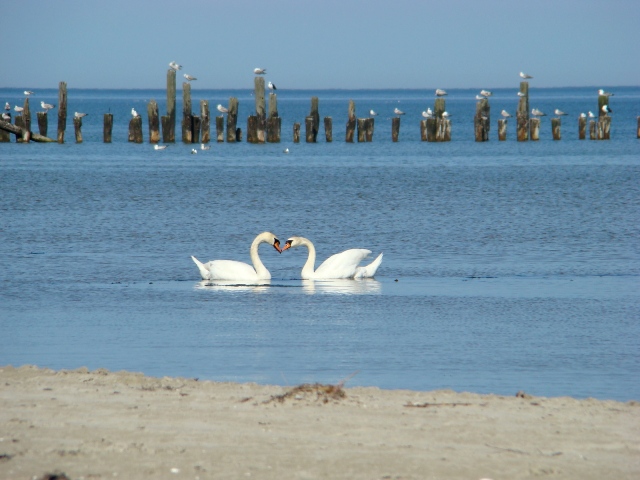 Little pond in a shape of a heart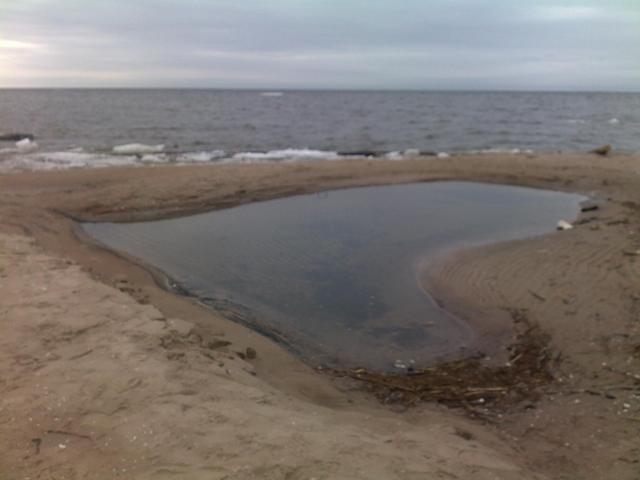 Roe deer at the sign of Slitere National Park
This roe deer (Capreolus capreolus) has allowed a photographer to take a shot of her at the man made sign, which says that this is Slitere National Park - a specially protected nature area.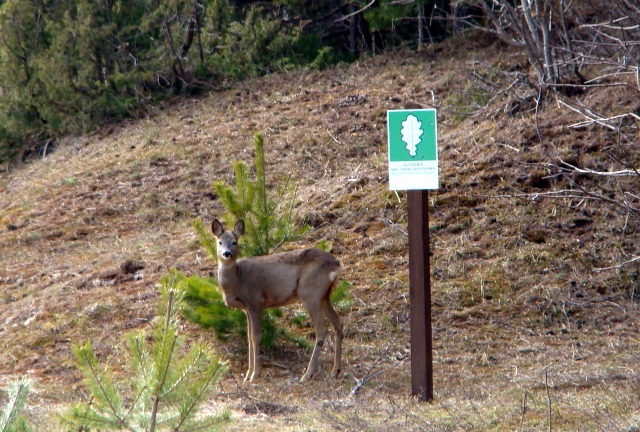 Seal babies
In the spring time, when ice has gone from the Baltic Sea, baby seals are starting their independent life away from their mothers. Around this time they can be spotted on the coast of Latvia, where they come for warmth. However, it is not always the safest place to be due to wild predators and domesticated dogs. More information about the Baltic Sea seal populations can be found on HELCOM website.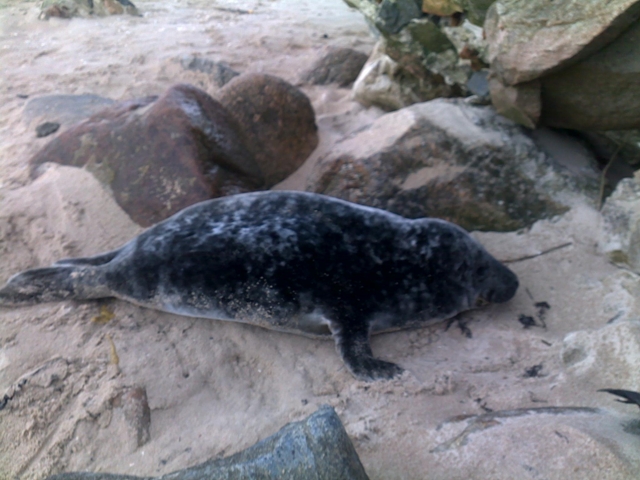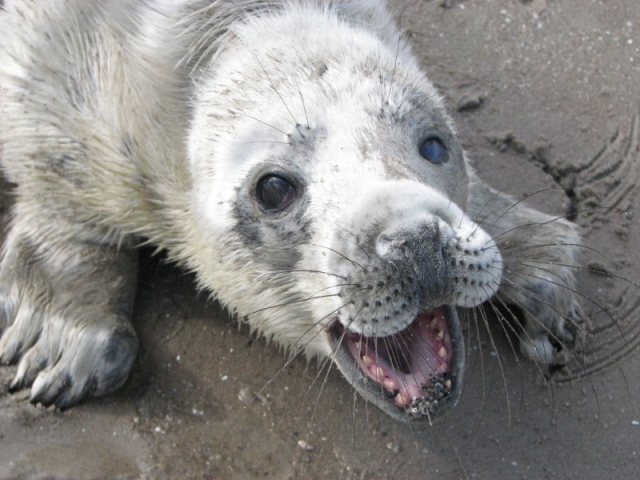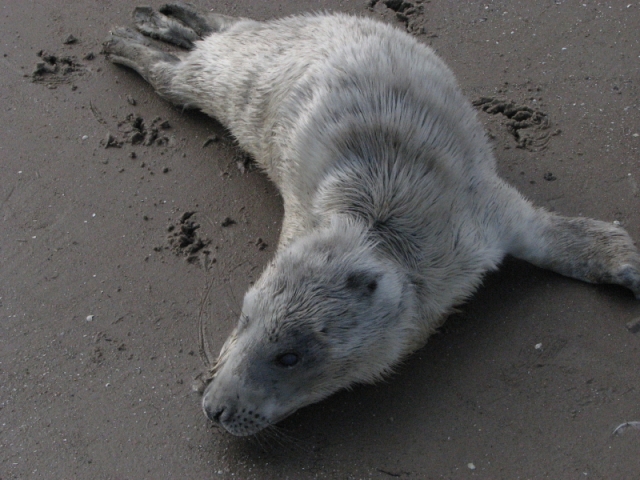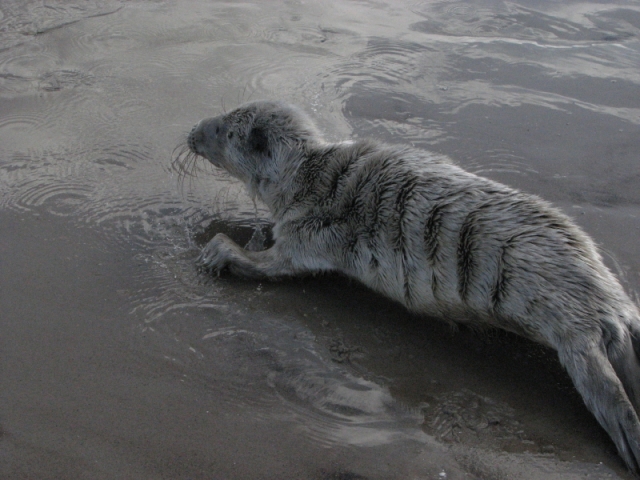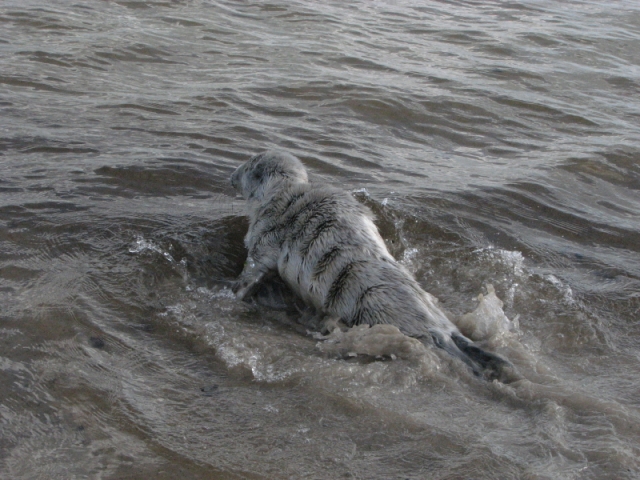 Ice piles
It is good, if the sea is covered with ice during the winter. And it is good, if the wind and waves push the ice into huge piles along the coast at springtime. They are not only beauiful to see, but also protecting. They protect the coast - dunes, forests, meadows, homes of people - from coastal erosion during the springtime storms.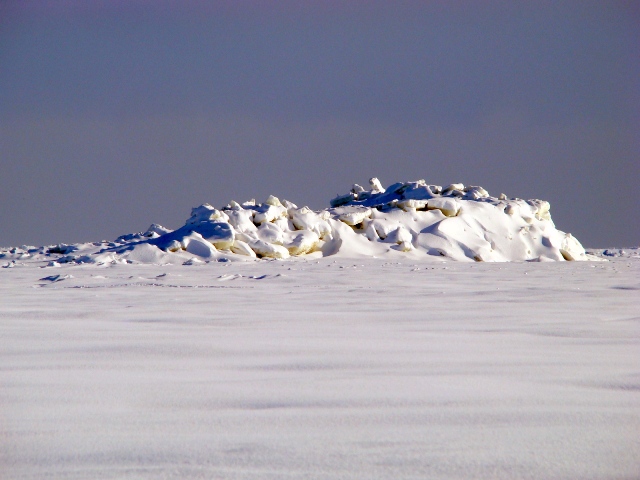 Frozen rainbow
As long as we know, this is the very first case in Kolka, when the rainbow has been observed in -21'C. In the following photo you can see both "legs" of the rainbow shining through the clouds. This winter rainbow visited Kolka in January, 2010. See more photos in our gallery!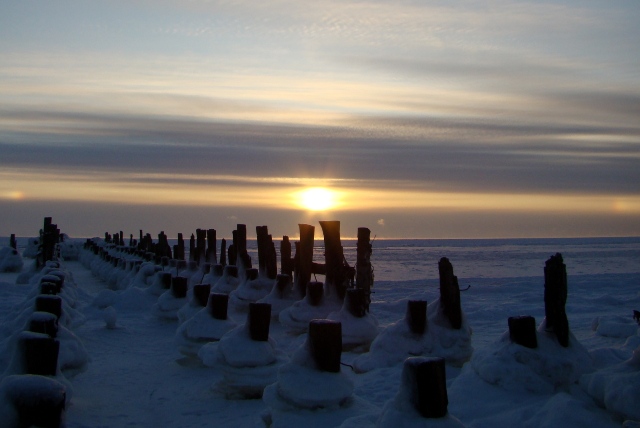 Photo: Inese Dāvidsone.
Ice & sand balls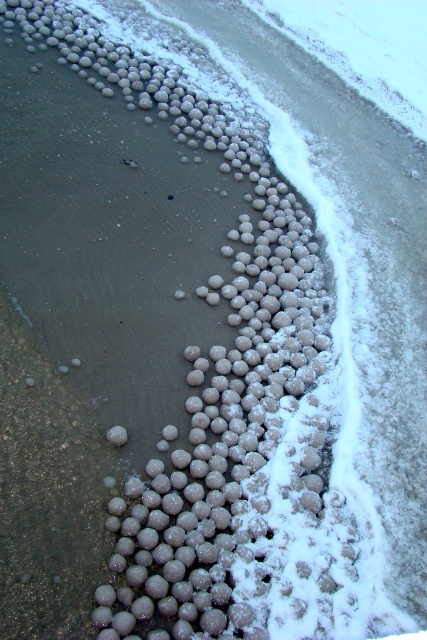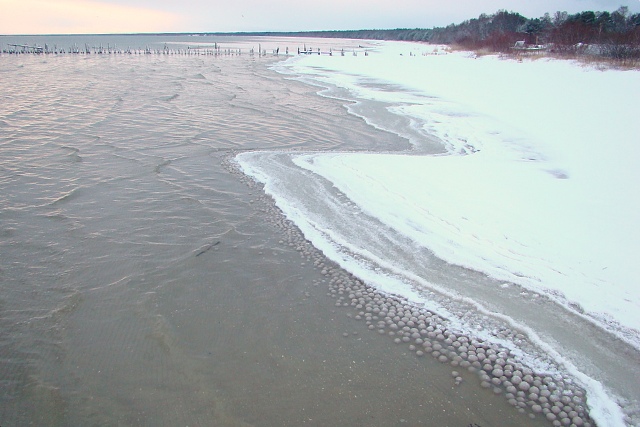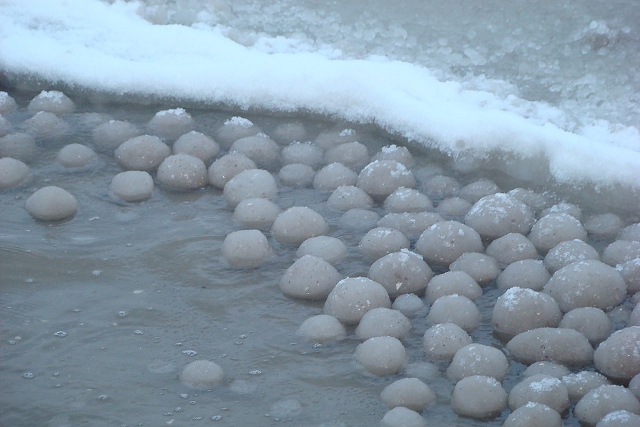 Photo: Inese Dāvidsone.
Amazing blizzard in Kolka
Kolka wins grand prix in national competition of "who got the thickest snow" in Latvia, December 17, 2009. Hip hip hurray! The closest competitor Mērsrags got about 70 cm less, only 31 cm. These are the overall results of this national competition: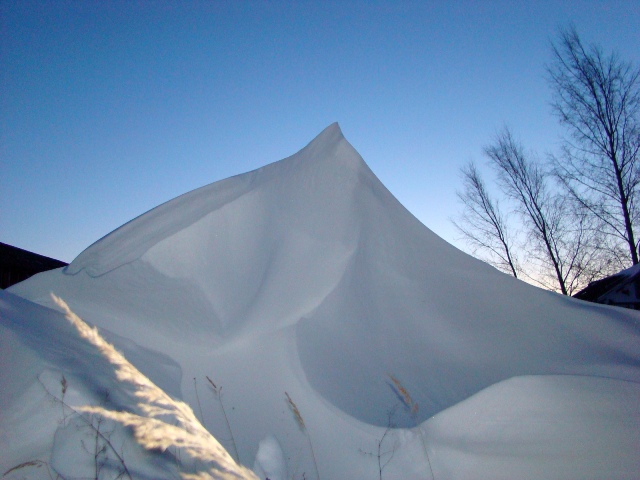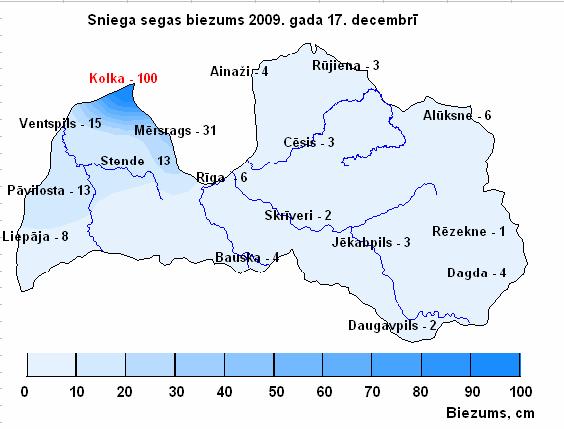 See more snowy images in our gallery!
Crosswave
At Cape Kolka, the Baltic Sea and the Gulf of Riga meet. When the waves of opposite sides clash together, the crosswave gets born. The stormier the sea, the more beutiful crosswaves to see.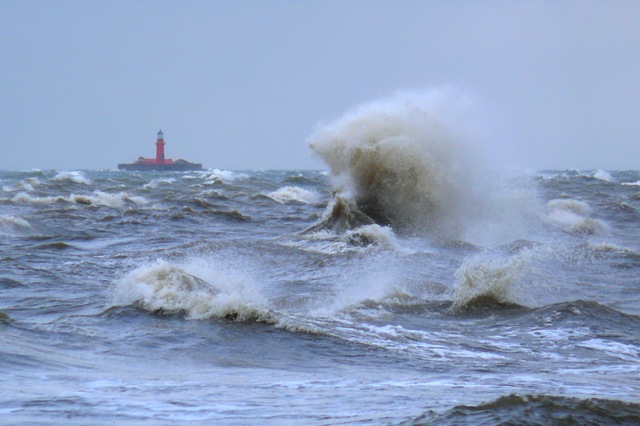 Photo: Peo Jonsson.